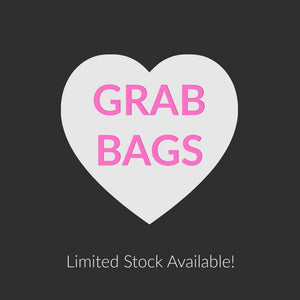 Oscar & Lou
Grab Bags - Mini Sheets
Regular price
$10.00
$0.00
Tax included.
These Grab Bags are current stock that have been printed on previous sticker paper.
Perfect for those starting out or wanting to bulk up their sticker collection. 
Included in the Grab Bags will be:
10 x Mini Sheets 

These will be the last time Grab Bags will be listed for a long time so grab some while you can! 
Please note there is nothing at all is wrong with these items. They are all useable stickers.
Items will vary in each Grab Bag with no double ups on sheets. If you purchase more then one Grab Bag you may receive duplicate mini sheets.
No returns or refunds.